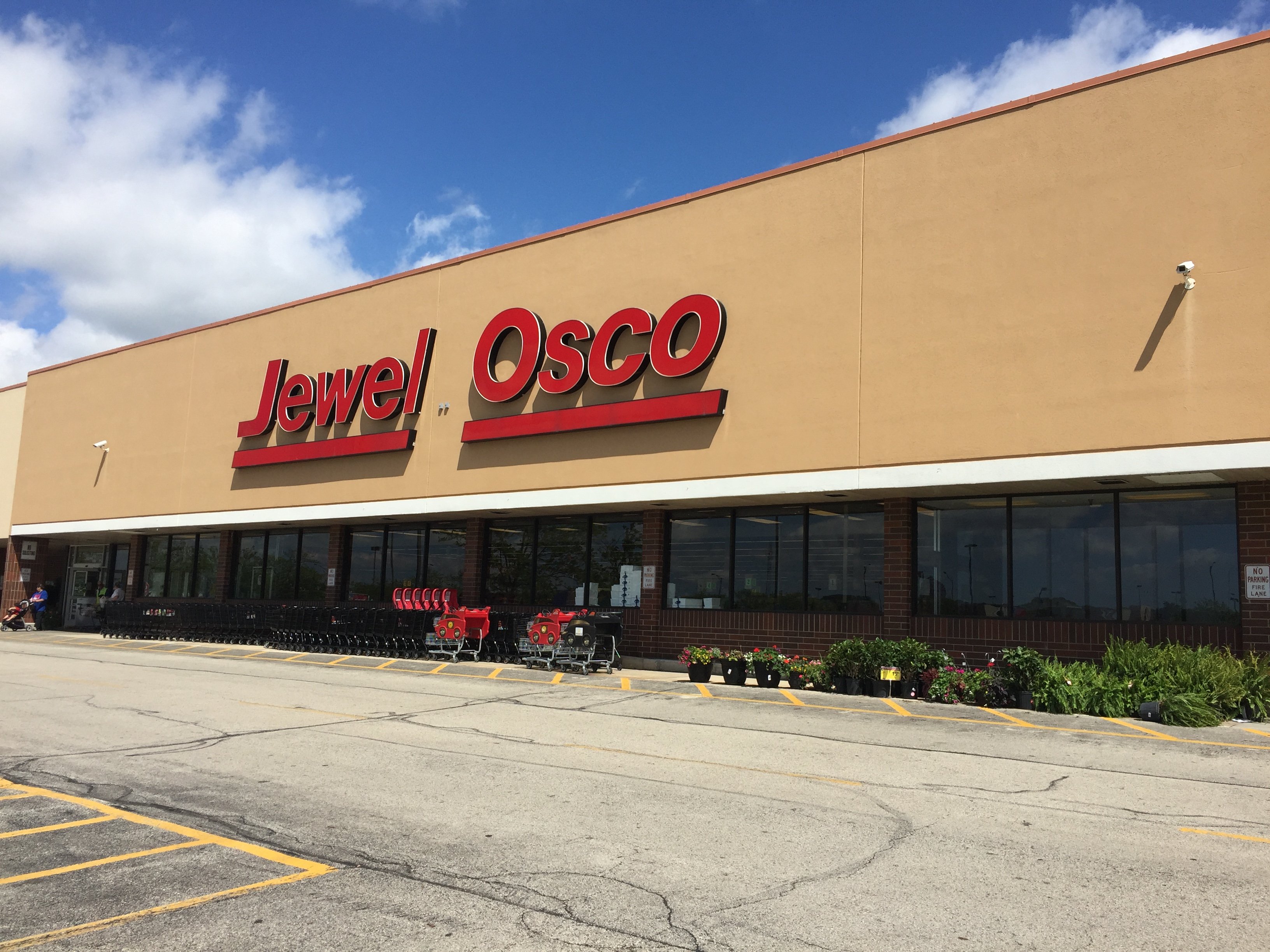 Pharmacy Hours
Day of the Week
Hours
Monday

7:00 AM

-

11:00 PM

Tuesday

7:00 AM

-

11:00 PM

Wednesday

7:00 AM

-

11:00 PM

Thursday

7:00 AM

-

11:00 PM

Friday

7:00 AM

-

11:00 PM

Saturday

8:00 AM

-

6:00 PM

Sunday

8:00 AM

-

6:00 PM
Grocery Hours
Day of the Week
Hours
Monday

6:00 AM

-

12:00 AM

Tuesday

6:00 AM

-

12:00 AM

Wednesday

6:00 AM

-

12:00 AM

Thursday

6:00 AM

-

12:00 AM

Friday

6:00 AM

-

12:00 AM

Saturday

6:00 AM

-

12:00 AM

Sunday

6:00 AM

-

12:00 AM
Visit Grocery Page
Pharmacy Services
Blood Pressure

Diabetes Consultations

Medication Review

Specialty Pharmacy

Transfer Prescription

Travel Health

Vaccinations

Worker's Comp
Pharmacy at Your Fingertips

Managing your family's prescriptions is now easier than ever with the FREE Jewel Osco pharmacy mobile app. Wherever and whenever it's convenient for you: - Request refills- Sign-up to receive text alerts when your prescription is ready for pick-up at Jewel Osco - Get a personalized view of your prescriptions and available refills- Manage your family's prescriptions with a family account- Get reminders to take your medication- Pharmacy locatorDownload the FREE Jewel Osco pharmacy app today!

Your One-Stop Vaccination Station*

Is your family current on their vaccinations? If you're not sure, stop by your Jewel Osco pharmacy for a free screening. Your friendly Jewel Osco pharmacist can administer many vaccinations on the spot with no appointment or whenever it's convenient for you. Vaccinations may be covered by your insurance. We offer:- Flu-Hepatitis-HPV-Meningitis-Pneumonia-Shingles-Tetanus-and more!*Available vaccinations vary by location and are subject to state law restrictions.

Looking for a new pharmacy or has your insurance changed?

Our pharmacy accepts all major insurance plans, including government and military plans. Fill your prescriptions where you already shop. We can provide you with a 90-day supply of medication under many plans. Stop by your local Jewel Osco today to learn more!

FREE Flu Shots

It's not too late to protect yourself against influenza. Flu shots are now available at Jewel Osco! We offer free flu shots with most insurance (no co-payment unless required by your plan). The CDC recommends everyone 6 months and older to get an annual flu vaccine. Don't miss a moment this flu season by getting vaccinated. Walk-ins are welcome at our pharmacy!

Immunize here. Be safe there.

Up to 70% of people report health problem while traveling out of the country. The best way to avoid this is to get your immunizations and fill your medications before you leave. And one of the most convenient ways to get them is at your Jewel Osco pharmacy. Before you travel, visit your local Jewel Osco pharmacy to learn more about our travel health services.

It's as simple as caring.

Jewel Osco makes treating your complex condition less complicated. Combined with personalized support services, Jewel Osco delivers specialty medications to your home, doctor's office, or has them available for pick-up at your local Jewel Osco pharmacy.-Crohn's Disease-Hepatitis C-HIV-Mental Health-Multiple Sclerosis-Oncology-Osteoporosis-Psoriasis-Rheumatoid Arthritis-Substance Abuse-and more
About Jewel-Osco Pharmacy Oakland & Veteran Pk
Visit your neighborhood Jewel-Osco Pharmacy located at 2201 E Oakland Ave for convenient and friendly service! Your local Jewel-Osco Pharmacy is dedicated to providing you and your family exceptional health and wellness care. In addition to filling your prescriptions and providing expert advice about your medications, our pharmacies offer health screenings, immunizations, personalized diabetes care, medication therapy management, and so much more. We make it easy to manage your prescription medications with auto refill and the Jewel-Osco Pharmacy mobile app.

Our pharmacists can review your immunization history, identify which vaccinations you may need, and many can be administered right in your Jewel-Osco Pharmacy! Vaccines provided include flu, whopping cough, meningococcal, hepatitis A and B, pneumococcal, tetanus, common travelvaccines and more, as permitted by your state. Walk-ins are always welcome but you may also schedule an appointment online for your next vaccine. Additionally, we provide immunization services for your business, school campus, senior center or assisted living facility. Simply ask your local pharmacist for details!

Your Jewel-Osco Pharmacy is dedicated to being your one-stop health and wellness service provider. All Jewel-Osco Pharmacy locations will gladly fill your workers' compensation prescriptions and accept all major prescription insurance plans. Your local Jewel-Osco Pharmacy pharmacists and technicians look forward to helping you and are ready to provide your family with extraordinary care. For more information, stop by or call (309) 663-6341.